---

Body Diagnostics is an all in one application that allows diagnostics on the instrument cluster, SRS airbag system, (SDM) Body Control Module (BCM), stock radio and soon to include climate module, telematics, ABS and much more!
Body diagnostics is suitable for:
All VT's
All VX's
All VY's
All VZ's
---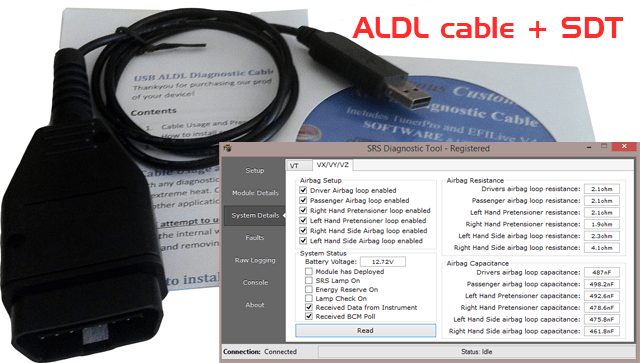 ---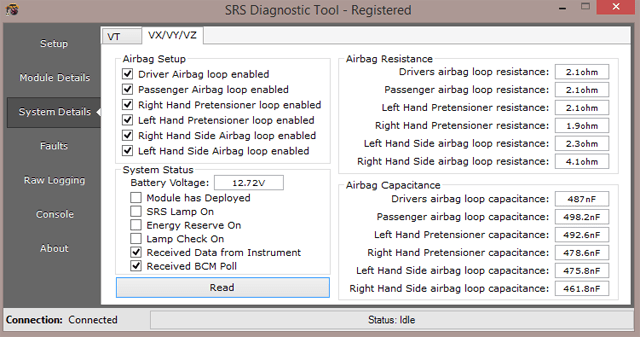 Pulled out the passenger seat on a stereo install? Or that little airbag symbol popped up from no where? Then SDT is your professional airbag diagnostics solution! SDT is suitable for:
All VT's
All VX's
All VY's
All VZ's
SDT makes reading detailed SRS information a breeze. Allowing you to quickly and efficiently identify the current and history fault codes, while also providing a deeper analysis with specific resistance and capacitance values for each SRS component.
Sounds too good to be true? Check out a live demo of us setting an airbag fault from the passenger seat and then clearing it!
---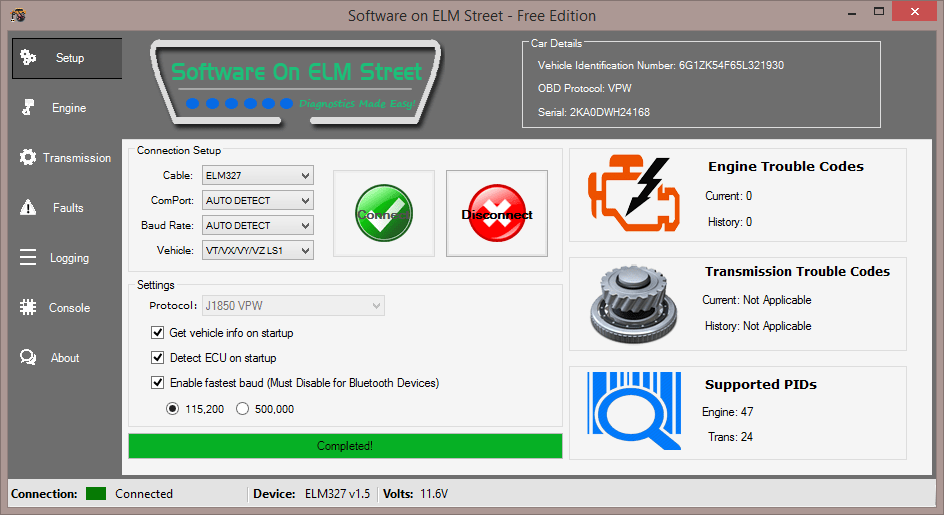 Our latest creation, Software on ELM Street (SOE),  is now available for download and purchase!
Software on ELM Street is an OBD2 application dedicated for our newer Holden commodores that run modern technology. SOE is suitable for
VT LS1 (Not 5L V8)
VX LS1
VY LS1
VZ V6
VZ V8 (LS1 and LS2)
VE (More support to be added)
SOE can read Holden specific fault codes and live engine data just like those expensive factory scantools! Its advanced dynamic PID setup routines and complex fault code identifiers make it the perfect took for the do-it-yourself man to diagnose any faults in their car.
What to see more? Checkout SOE being used live on an LS1 below:
---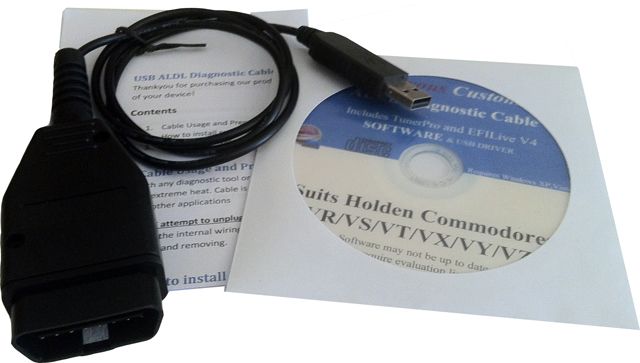 ALDL cables developed by Envyous Customs are now available. An ALDL Diagnostic cable is required for use with all Envyous Customs ALDL software. This cable is also compatible with other models including VR,VS,VT,VX,VY and VZ Holden Commodores. Check out our ALDL Cable products page for more details on what else these cables can be used for.
We at Envyous Customs believe that car diagnostics should be affordable and available for everyone, thats why our cables aren't only top quality, but are the cheapest ALDL diagnostic cables available on the market!
---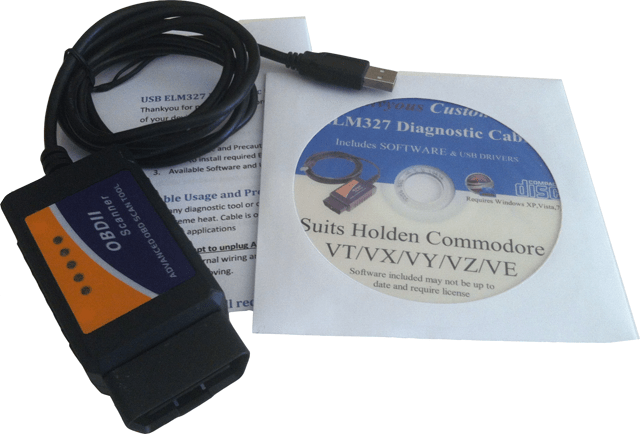 These ELM327 cables (OBD2 Cables) are designed for  diagnose fault codes and viewing live engine data on there V8,LS1,VZ,VE commodores! If your confused or unsure what cable you are after, check out our ALDL vs OBD2 Cables topic under knowledge hub.
Not all ELM cables are the same! Ours are fully tested with a guarentee they will work with our new highly regarded Software On ELM Street OBD2 diagnostic scanner.
If your looking for more information, checkout the products page or browse our knowledge hub  for heaps more information!