Please click on the product image for more details!
Replacement instrument clusters available for VT,VX,VU,VY,VZ,VE and VF Holden Commodores
All clusters include free programming to suit the next vehicle!
Cluster upgrades provide a great new addition to the car with new visual screens and great appearance!
Enable digital speedo (police mode), shift lights, performance mode, navigation and much more!
Reprogram instrument cluster including matching Odometer

VE Series 1 to Series2 IQ Headunit Kits (plug and play!)
VE Series 1 SSV/HSV colour screen upgrade kits
VE Series 2 IQ Headunits
VE Navigation upgrade kits
VF Mylink Navigation Upgrade
VE DVD Player and Rear Seat Entertainment (RSE) Kits
VE USB/Aux kits
Our all in one kits utilize a high quality camera and include everything needed to allow for a DIY reverse camera install, kits are available for the following Holdens:
VE Series 2 reverse camera kits
VE Series 1 reverse camera kits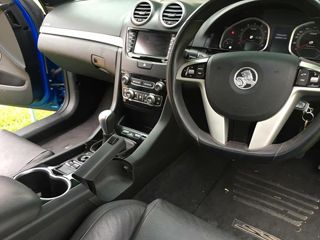 DVD player kits for both Series 1 and Series2 VE headunits
Optional Video In Motion (VIM) to allow playing movies while moving, great for the kits on long drives!
Easy plug and play designs
Play media through DVD or USB drives
VE Series 2 IQ factory navigation upgrade. Plug and play design including programming and latest maps!
VF mylink navigation upgrade
VE Series 2 IQ aftermarket navigation upgrade
VE Series 1 SSV/HSV aftermarket navigation upgrade
HSV Enhanced Driver Interface (EDI) Kits to suit none HSV vehicles!
Display live engine information including RPM, gear, Brake, Accleration
Gauge read outs for G-forces, ABS, Slip, Stability and much more!
We offer a variety of services and programming options for the entire Holden range. This includes fitting upgrades and reprogramming pretty much any electronic module in a Holden.
Our services can be provided directly onsite, via shipping or using our remote programming service which allows us to reprogram vehicles without having to be physically onsite. This allows us to cater for anyone around the world using either our web based programming service or plug-n-play programming modules which require no internet connection.