SRS Diagnostic Tool

"Read and cleared airbag faults flawlessly in my VZ and WL commodore!"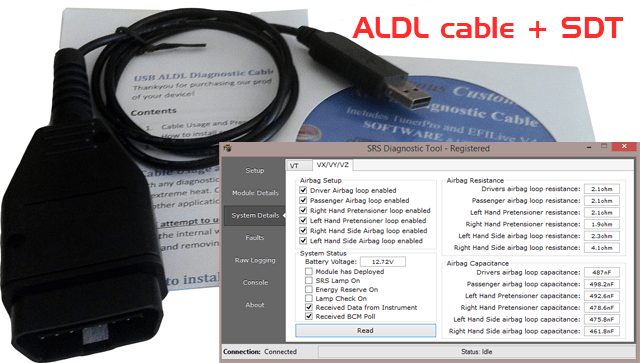 SRS Diagnostic Tool (SDT) is completely dedicated to providing flawless diagnostics on the SRS airbag system in VT,VX,VY and VZ Holden commodores!
Our ALDL cable and SDT software provide abilities and features including:
Quickly and professional identify ALL SRS issues!
Read current AND history SRS airbag fault codes
CLEAR SRS airbag fault codes
Read SRS module specific information including partnumber and software version
Read detailed SRS system details including resistance and capacitiance
Works on VT,VX,VY and VZ commodores without any vehicle restrictions!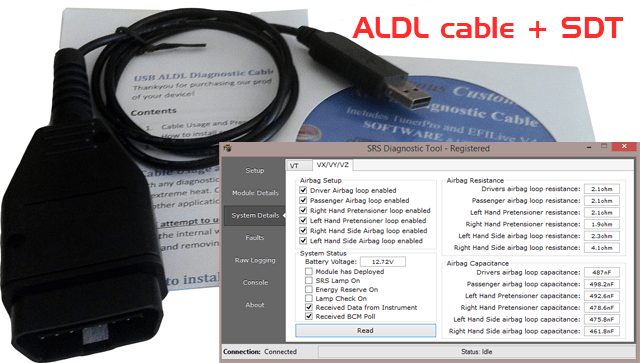 Which Holden Commodores are supported?
The supported Holden Commodore vehicles for reading SRS data with an ALDL Cable include:
ALL VT's
ALL VX's
ALL VY's
ALL VZ's
Already got an ALDL cable? Purchase SDT separately!
If you already have one of our ALDL cables, you can purchase SRS Diagnostic Tool (SDT) separately to experience this unique diagnostic software!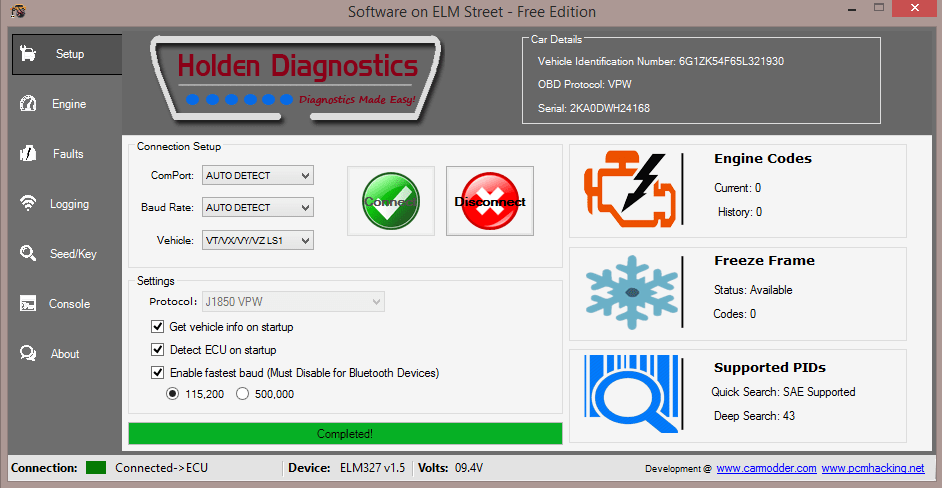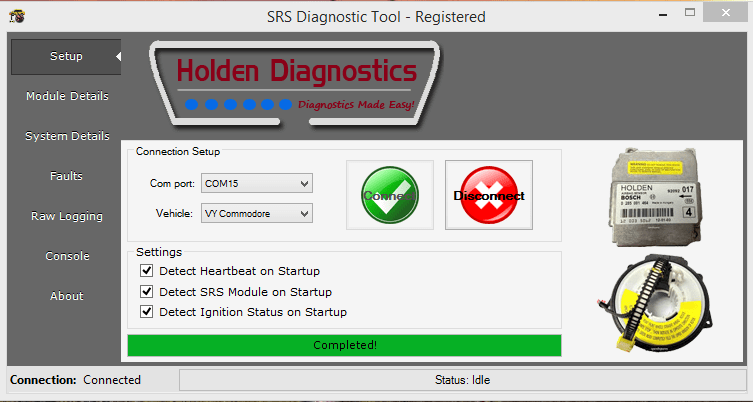 What ELSE can I do with with an ALDL cable?
Checkout the below videos demonstrating how to use EFILive V4, TunerPro v5!
Computer Requirements and Licensing
All of our software is only suitable for Windows, the supported windows versions include:
Windows XP
Windows Vista
Windows 7 and 8
Software license serials can only be used once to register the software to one computer. Licensing can be read in detail on our computer requirements page found here