Software on ELM Street


"SOE was the only software in the world that read out my faults in my VZ V6!"
Software on ELM street (SOE) is an advanced diagnostic scantool software that can diagnose engine fault codes, view live engine data and view live transmission data! All you need for SOE is one of our ELM327 cables to start diagnosing like a professional!
Our cables and software provide abilities and features including:
Reading HOLDEN SPECIFIC engine fault codes
Clearing HOLDEN fault codes and ENGINE LIGHT warnings (CEL)!
Reading HOLDEN SPECIFIC live engine data
Dedicated software for HOLDEN COMMODORES (Only Holden dedicated software available around the world!)
Easy to use one click connecting software!
Advanced startup diagnostic system to quickly find faults and supported engine data.
And much more!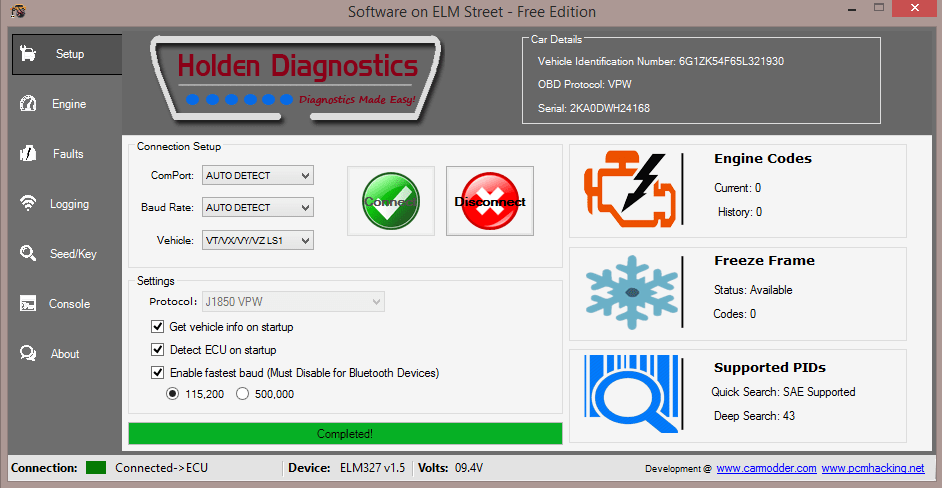 Which Holden Commodores are supported?
The supported Holden Commodore vehicles for reading engine data with an ELM327 cable include:
All LS1 V8s including VT, VX, VY, VZ LS1 V8
VZ V6
VZ LS2 V8
VE V6
VE V8
What Diagnostic Cable do I need?
A USB ELM327 Cable is needed to connect up to OBD2 Holden commodores as listed above!
Why not grab one of our ELM327 cables and get a free SOE license with it!
If you have your own cable, you can test it out using our free version of SOE from our downloads page
*Note: Not all ELMs are suitable or supported! Cheap knocks look identifcal but the internals are different and use old unsupported firmware.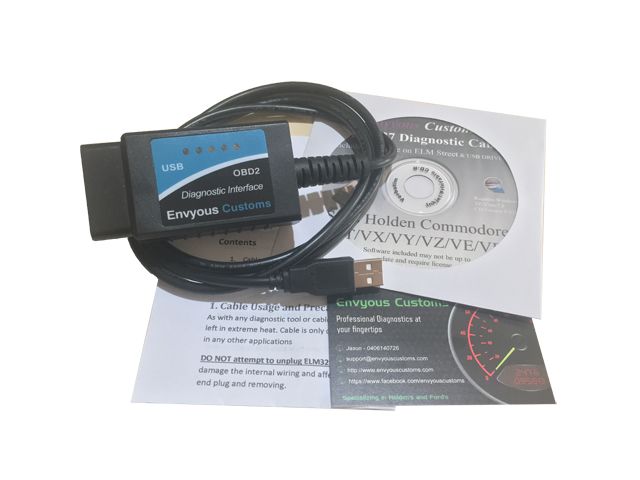 What can I do with SOE and an ELM327 cable?
Check out these videos below of us using SOE live! These demonstrations show how easy it is to read Holden specific fault codes!
Computer Requirements and Licensing
All of our software is only suitable for Windows, the supported windows versions include:
Windows XP
Windows Vista
Windows 7 and 8
Software license serials can only be used once to register the software to one computer. Licensing can be read in detail on our computer requirements page found here